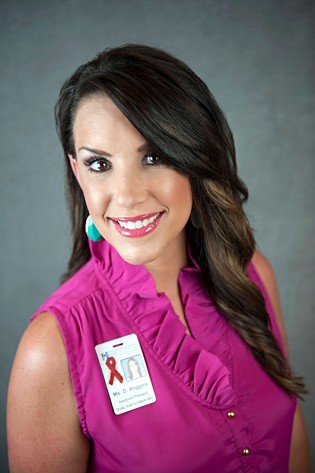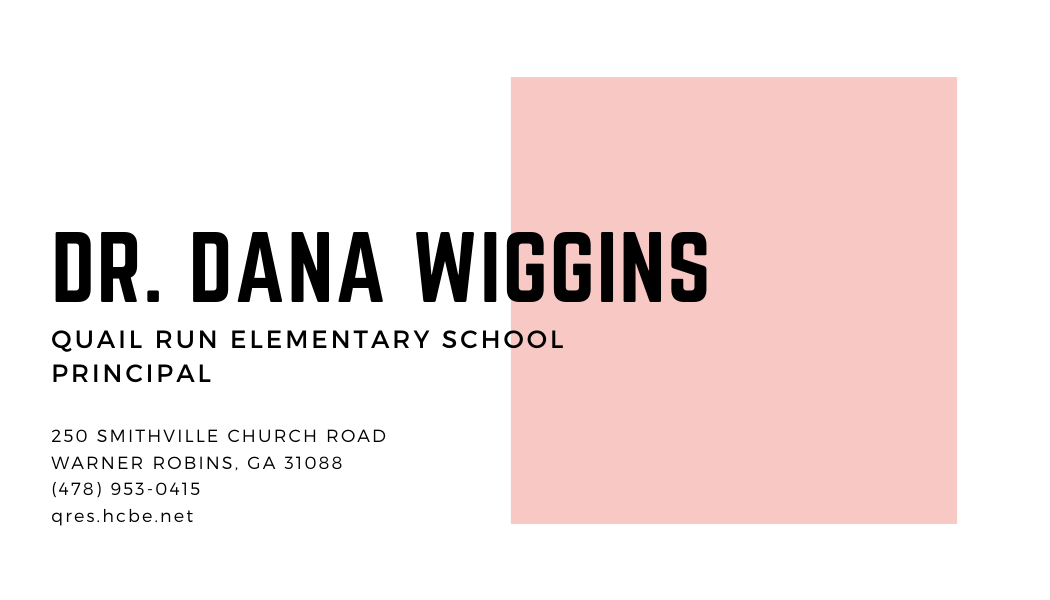 Principal's Corner
The Houston County Board of Education appointed Dr. Dana Wiggins as principal of Quail Run Elementary School during the Board of Education meeting held April 9, 2019. Dr. Wiggins is currently the assistant principal for instruction at Quail Run Elementary School and has been with the district for 14 years.
"It is an honor to be named the principal at Quail Run Elementary School," said Wiggins. "I look forward to continuing the tradition of excellence in academics, and continuing to build positive relationships with all of our staff, students and families. As a product of the Houston County School System, it is especially rewarding to give back and serve our outstanding community."
A native of Warner Robins, she graduated from Houston County High School in 1999. Wiggins then earned a bachelor's degree in Early Childhood Education at Mercer University. She also obtained a master's degree from Walden University in reading and literacy and a specialist in educational leadership from Columbus State University. Recently she completed a doctorate degree at Columbus State University.