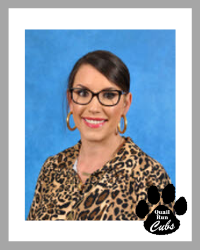 Dr. Dana Wiggins, Principal
The Houston County Board of Education appointed Dr. Dana Wiggins as principal of Quail Run Elementary School during the Board of Education meeting held April 9, 2019.
"It is an honor to be named the principal at Quail Run Elementary School," said Wiggins. "I look forward to continuing the tradition of excellence in academics, and continuing to build positive relationships with all of our staff, students and families. As a product of the Houston County School System, it is especially rewarding to give back and serve our outstanding community."
A native of Warner Robins, Dr. Wiggins graduated from Houston County High School in 1999. Wiggins then earned a bachelor's degree in Early Childhood Education at Mercer University. She also obtained a master's degree from Walden University in reading and literacy and a specialist in educational leadership from Columbus State University. Recently, she completed a doctorate degree at Columbus State University.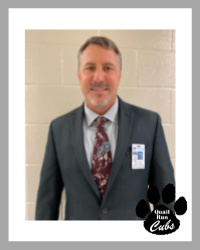 Mr. Steven Ruzic, Assistant Principal of Discipline
Mr. Ruzic is a proud product of the Houston County School System. After graduating from Northside High School, Mr. Ruzic received his bachelor's degree in Education from Georgia College and State University. He also holds a master's degree in Teaching and Learning from Nova Southeastern University, a specialist degree in Curriculum and Instruction from Piedmont College, and a degree in Educational Leadership through Columbus State University.
Mr. Ruzic has been in education since 1996. Before becoming the Assistant Principal of Discipline at Quail Run Elementary in 2021, he served as a teacher at Kings Chapel Elementary, Warner Robins High, Veterans High, and Warner Robins Middle school.
Mr. Ruzic's wife Wendy and sons Steven and Austin are what motivates him every day. His goal is to respect everyone and offer his absolute best effort each and every day.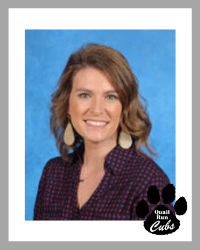 Mrs. Kasey Hopkins, Assistant Principal of Instruction
Mrs. Hopkins is the current Assistant Principal for Instruction at QRES. She was in the classroom for 11 years as a homeroom teacher having taught first and third grade. Mrs. Hopkins served her school in many leadership roles over those 11 years as a better seeking team member, school council member, and as a contributor to the professional development of teachers. Her favorite subject to teach has always been reading. In 2018 Mrs. Hopkins graduated from the Houston County Leadership Development Cohort. She enjoys being an assistant principal because of the joy that comes from supporting teachers and students. Mrs. Hopkins is wife to Matt Hopkins who is the head baseball coach at Houston County High School. Together they have three awesome children; Ellie, Jase, and Georgia.